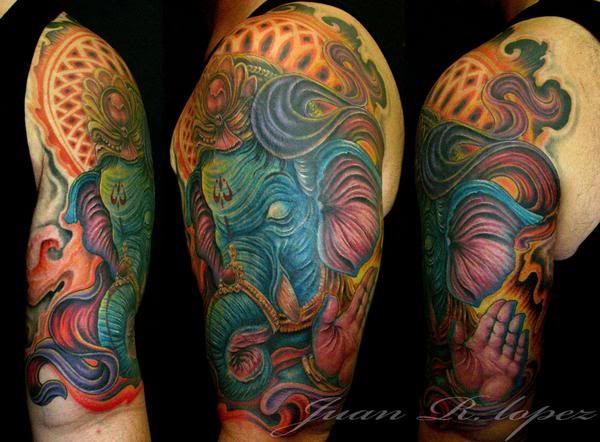 art by Papito
I remember the first time i heard this. It was a summer night in Chicago going back to the UIC dorms after a disco dancing latino night extravaganza. Me and five girls in a kind of Ricky Martin night for me because I danced with all of them but didn't do anything to any of them, just dance. I found a ring on the floor and kept it, one of them said, "You should've return it to the DJ or something, karma is a bitch!" I didn't know what she was talking about so I replied with some stupid comment and kept the ring...
So the other night hanging out with some friends in a parking lot doing the usual, drinking, talking and smoking something happened. A car in front of us didn't start. The girl tried for a couple of minutes and nothing. But I was not in the mood for helping anybody, "not tonight" I said, "...that car better start 'cause I'm not gonna help you" and we laughed. The girl started the car and left. We laughed again. Some thirty minutes later another car, same story, but a couple this time. Again, I went on with a call back, everybody laughed and I repeated "Sorry, but not tonight!"
It was 4:35am and everybody is ready to go. I went to my car, try to start it and nothing happens, I tried a few time more and nothing. Dead as the Python's parrot, "...karma is a bitch!" and it was all crystal clear, the meaning of it right in my face. I have a jump star super motherfucking battery kit in the trunk but it didn't work so I didn't bother to try. Check one. One of my friends went to ask people for jump start cables but nobody had. "I brought this shit upon myself this night and twice"; so now I'm the one that have to go ask for help, as long as it was anybody else of us no one would help. It had to be me. Next to the bar is a guy I never talk to, the type of guy who knows you but never look at you, so not a good idea to ask for help. Went to the gas station and nothing. Finally the guys cleaning the taco place next to the parking lot had a battery and rescue me. Now, I need to go and buy some tacos and say thanks again. Or something will happen, I'm sure. Karma is a bitch, indeed.