When I woke up the morning of November 4 the first thing I did was turn on the sound of my cellphone and a couple of minutes after, ringing it was. I don't usually answer unknown numbers in fear of bill collectors but this one I did..."Hola Carlos, soy yo...Miguel is dead." "Ok, I'll let her know." Clack!
I met this guy and got to hang out with him a few times and he was cool. He was mom's first husband and they married a couple of years after she became long life friends with his mom, so they kind of stayed friends even when they didn't make it to celebrate their first wedding anniversary. Probably the fact that they got married on an October 31 in the late sixties had something to do with it, or not, but someone should've said something like, "Maybe if you hold it up for three more weeks you'll have a better reason to eat turkey!" Who knows? But that detail of the story is funky to me.
Anyway, I don't keep up that much with the calendar updating thing, but that day I did and tore off the page to read whatever it had on the back. It always has something different, a mini Sudoku, a 'Green Tip', a history fact, or just a random joke, and this was the one for the day: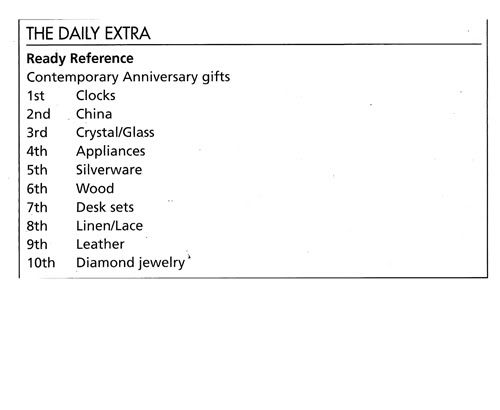 Now that's funkier.